The year is 1932. A man dangles over the edge of the Black Canyon, about 1,000 feet in the air. He's bet his life on the support of a few ropes holding the weight of his body, dynamite, and tools. He's focused, but groggy from few hours of sleep inside his tent home. This is his job. His part in what is going to be the most incredible engineering wonder the world has ever seen. …the Hoover Dam.
Sound exciting? High scalers aren't exactly in high demand anymore. But the thrill of getting outside in Boulder City is still around. And it's evolved into something more palatable. Not every outdoor adventure has to be as daring as scaling a canyon. (Although the mountain biking can get a little hairy if you so choose.) But there are a lot of ways to play outside in this city. To help you decide on an activity, we've created the Adrenaline Scale. Pick the level of adrenaline pumping through your veins (1−10) that you're comfortable with. And go play. 
1.    See the Hoover Dam
Adrenaline Score: 4
It's the reason that Boulder City exists. So, in honor of our roots, we recommend you stop here first. Looking out over the edge, you can't help but feel the vast power of this thing.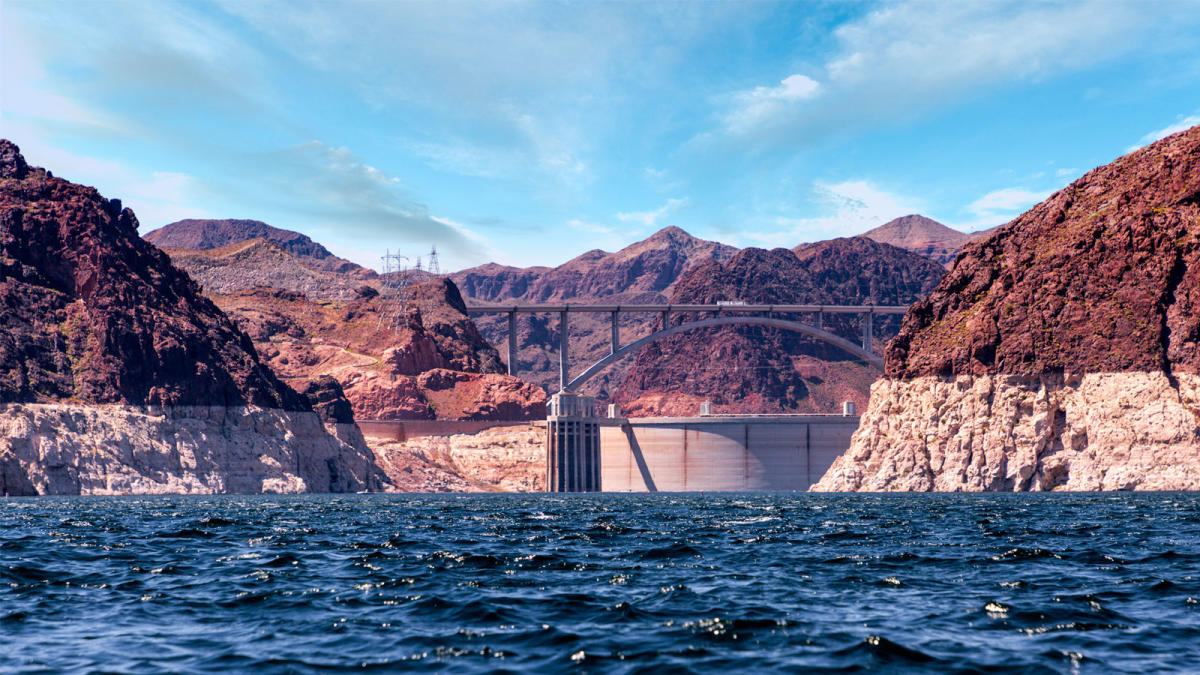 2.    Go Mountain Biking 
Adrenaline Score: 4−10
This one takes some confidence. But don't let that deter you. If you're a first-timer, you can take the easy trails. With a lesson, the right bike, and some safety gear, you can do it. And the views are well worth it.  
3.    Take a Kayaking Expedition
Adrenaline Score: 5−8
There's so much to explore in the Colorado − rain caves, ancient rock art, wildlife, and hikes. One way to do it is with a kayak beneath you and paddles to push you forward. There are plenty of places in town that will take you on a half-day or multi-day adventure.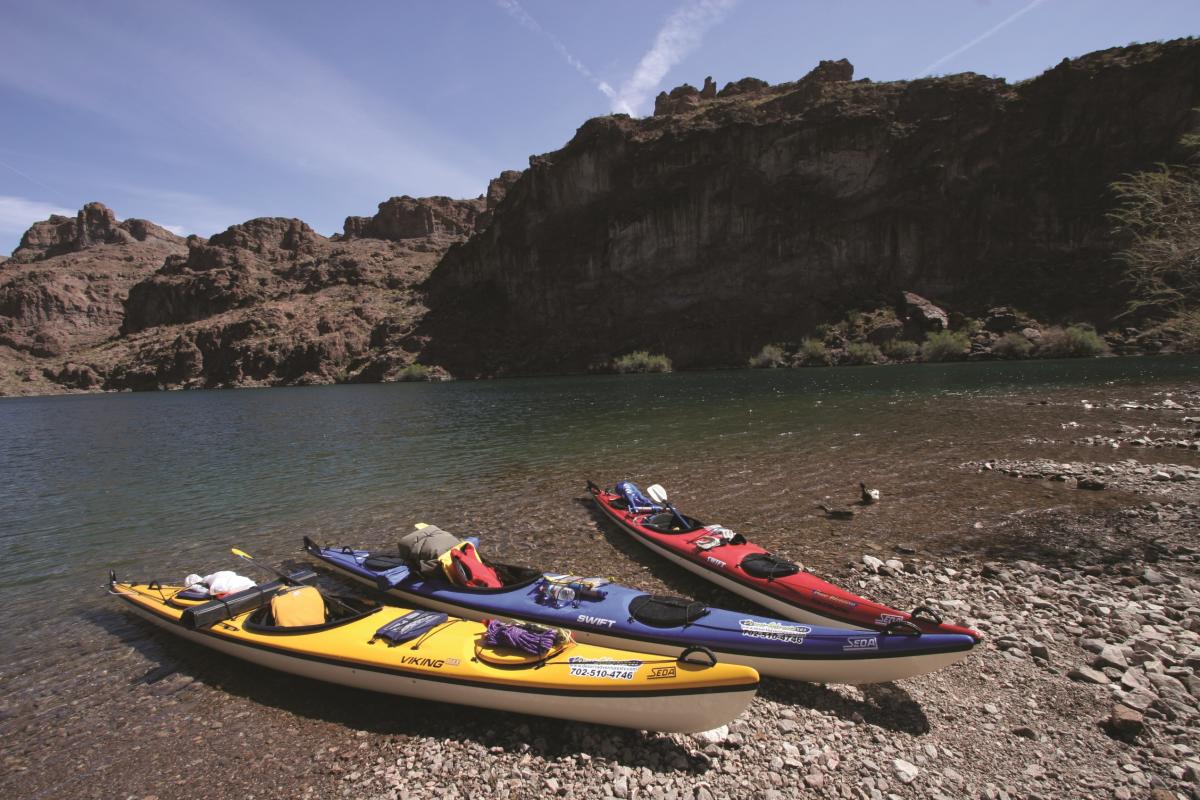 4.    Visit a Park
Adrenaline Score: 1−2
Grab a book, make a picnic and bring a Frisbee. You'll be amazed to find so many parks in Boulder City where you can run around with the kiddos or play a quick round of tennis.  
5.    Spend Time at Lake Mead National Recreation Area
Adrenaline Score: 2−8
This is a detour you should definitely take. You'll feel in tune with the wild, whether you just drive through or stay to play, boat, swim, fish, jet ski, hike or enjoy a dinner cruise.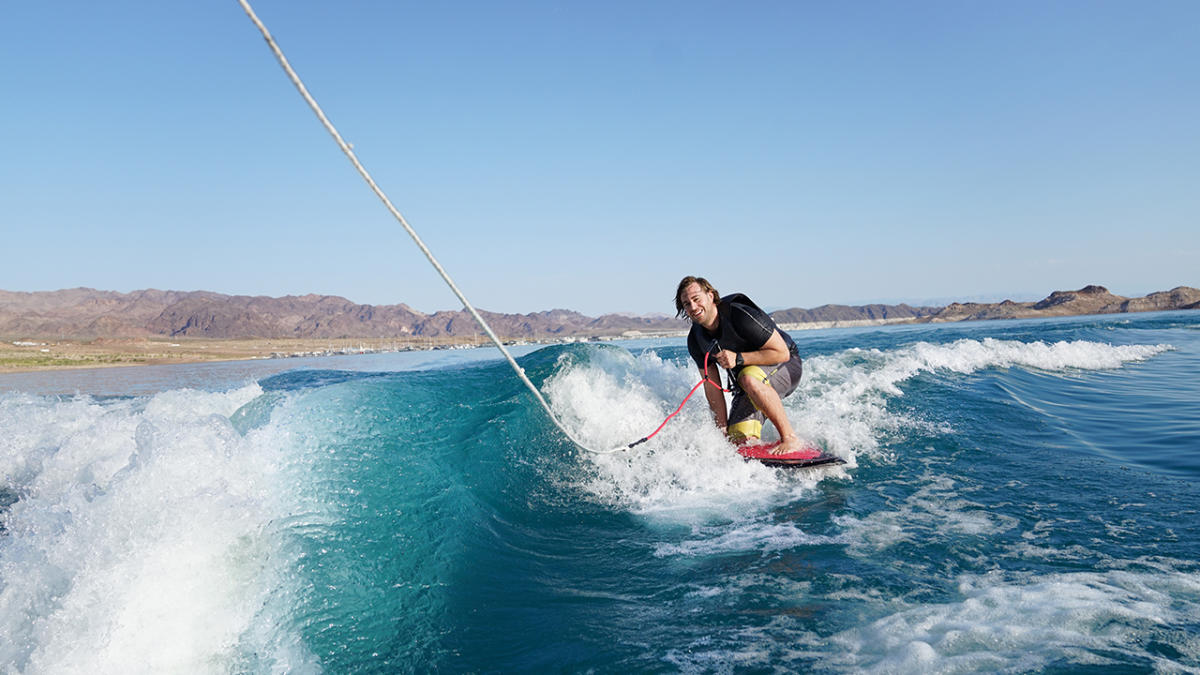 6.    Play a Round of Golf 
Adrenaline Score: 1
We know we can't compare a leisurely round of golf with a high scaler's risky line of work, but golf is played outside. And Boulder City golf courses are some of the best. 
7.    Go on a Canyon Mine Tour
Adrenaline Score: 4
The Techatticup Mine is the oldest and most famous gold mine in Southern Nevada. And a really neat place to snap family photos and explore the past. 
8.    Take the Leap at Skydive Las Vegas.
Adrenaline Score: 10
If you're looking to pump up the thrills, then take the leap of faith at Skydive Las Vegas, Nevada's skydiving center for 14 years running. Falling from two miles above ground at speeds of up to 120 mph, this downward adventure is a thrill-junkies' heaven.
9.    Crawl the Art Scape.
Adrenaline Score: 1
Creativity can be found around every corner of our charming city. For over 15 years, the Boulder City Public Art Scape has brought art to the streets of downtown. This sprawling exhibit displays more than 30 eclectic sculptures throughout the area.
The Hoover Dam has limited access at this time. For the most up to date information, please visit https://www.usbr.gov/lc/hooverdam/.