Maybe you've been to Las Vegas or Hoover Dam. But over the river and through the neon lights, there's Boulder City. If you have heard of it, it's likely you haven't been to some of the city's less widely known (but seriously fun) events. Throughout the year, Boulder City gives you a few good reasons to stick around that have nothing to do with the dam. Here are a few we suggest checking out.
Boulder City Beerfest in March
What's better than one glass of beer? Trying as much beer as you want … on a spring day in a historic Boulder City park. In March, 30 breweries gather together and set up tents in Wilbur Park (the place the original dam workers and their families used to hang out). Besides the near-perfect weather and the potential to find the best beer you've ever tasted, the music and food trucks are as good a reason as any to go to Boulder City Beerfest.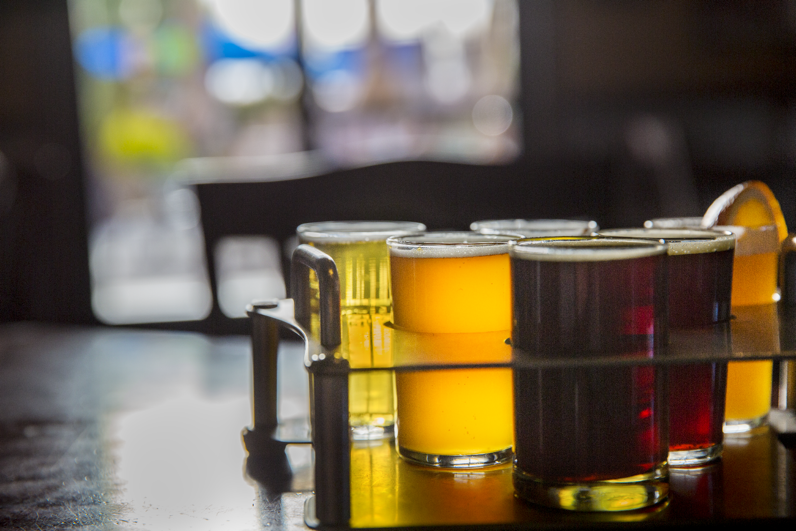 Artists in Action (formerly known as the Spring Fine Art Festival)
A lot of people don't realize Boulder City is full of artists. Artists in Action gives you a chance to see the city's creative side. By attending the event in Bicentennial Park, you'll be a part of a Boulder City tradition that began in 1985, and you'll support local artists, young and old. You can bring your entire family to see the work of artists from all over the region, peruse a range of styles, and try delicious food.
Spring Jamboree in May
If you don't have plans to be in Boulder City this May … here's a good reason to make them. Spring Jamboree is a two-day festival celebrating the best of Boulder City. Bicentennial Park comes alive with handmade arts and crafts, gourmet foods, antiques and collectibles, carnival rides, and a dog show competition. There's also a classic car show with up to 300 vehicles, a pedal-car show with restored pedal cars, tractors, planes, boats and trains, and entertainment from live bands, belly dancers and ballet performers.
Best Dam Barbecue Challenge in May
Barbecue chefs, makers, and teams travel near and far to fire up their smokers in Boulder City's Bicentennial Park. The Best Dam Barbecue Challenge is the best place to meat on Memorial Day Weekend. The savoriest, sauciest and smokiest brisket, pulled pork, chicken, ribs and more are competing for your taste buds. Not only that, this Kansas City Barbecue-sanctioned competition will have a car show, live music, and what they call a "Family Fun Zone." Can you imagine a better way to spend the holiday?
Damboree Celebration on July Fourth
Every year on July Fourth, it has been Boulder City's tradition to celebrate Independence Day in a massive way with the Damboree Celebration. Get up early to kick off the festivities with a free pancake breakfast at 7 a.m. Then continue the day with a parade, a flyover by Boulder City Veterans Flying Group, tons of games, contests, more games, pie eating, live music and, finally, a fireworks show. People love this event, so it can get crowded. Plan accordingly.
Art in the Park in October
Visit a (free) fine art show that happens in three Boulder City parks. Art in the Park is one of the largest outdoor art shows in the Southwest. You can see the art of over 300 artists, listen to live music, see live art demonstrations, and enter to win raffle giveaways. Not only is it a great time, it's educational and for a good cause − the Boulder City Hospital Foundation.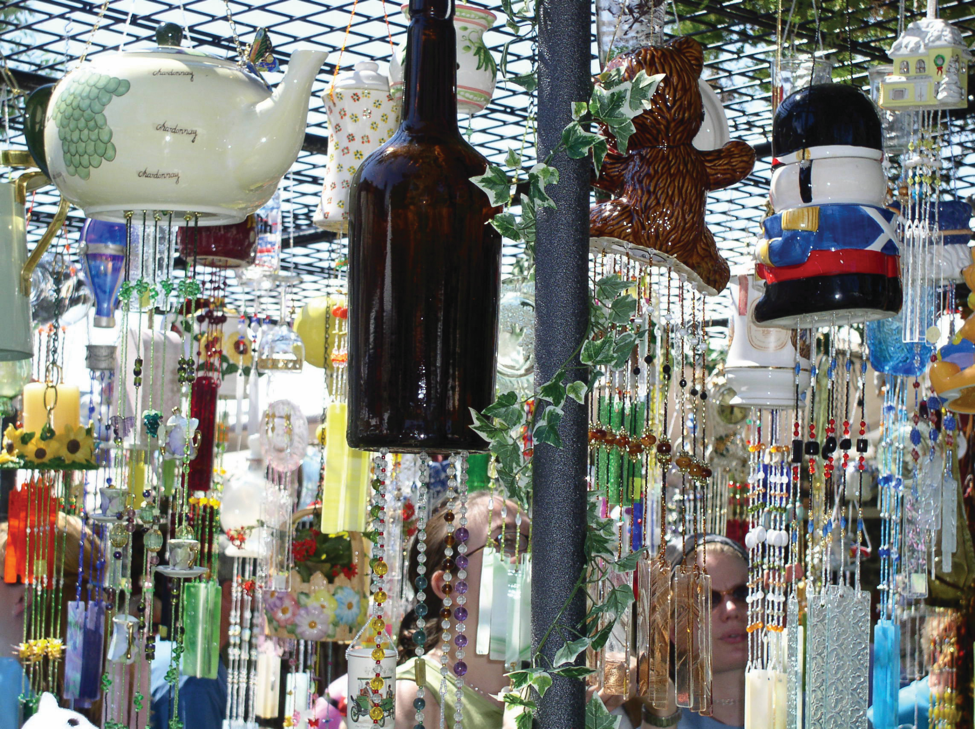 Wine Walks
If you're new to Boulder City, the Wine Walks are a great way to explore the historic district. Sip wine and enjoy appetizers at over 20 charming, local Boulder City shops and restaurants. There's usually a theme like "Ugly Sweater" or "Masquerade." Check the schedule to make sure you're ready with the perfect outfit.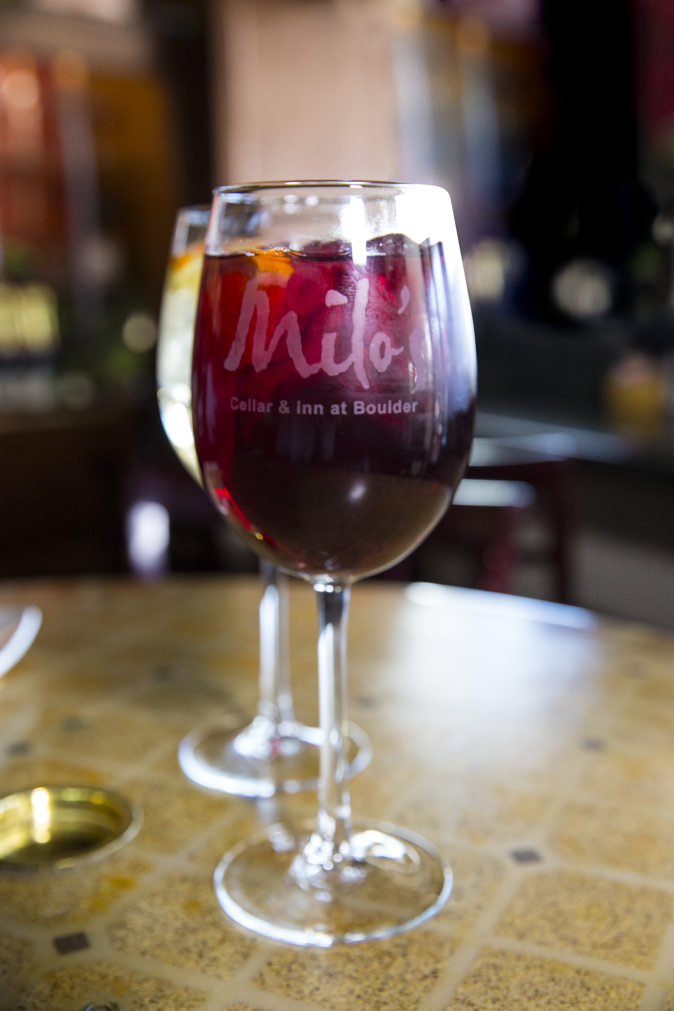 Santa Train in December
The best way to get into the holiday spirit is a train ride with Santa and Ms. Claus along the Boulder Branch Line. If you're passing through Boulder City with the kids (or by yourself) during December, you have to take this playful 40-minute ride. Along the way, you'll get to visit a toy train exhibit, take a photo on Santa's sleigh, put a letter in the North Pole mailbox, and see an authentic train depot gift store
Santa's Electric Night Parade
Every December, Boulder City's Chamber of Commerce puts on Santa's Electric Night Parade to kick off the holidays. You can catch the parade cruising down Main Street. You'll feel the charm of good, old-fashioned holiday spirit. The beautifully lit floats, bands, and performances travel through the historic district. The timing is perfect so that afterward, you can keep the festivities going. The Parade of Lights happens that night at Lake Mead, where the lake is lit up with holiday cheer.